web residency
Temporary Position host web residencies inviting artists to create online spaces on a single web page.

Here you can find the archive of past web residencies after their 3 months of updates, performances, and interactions.
archive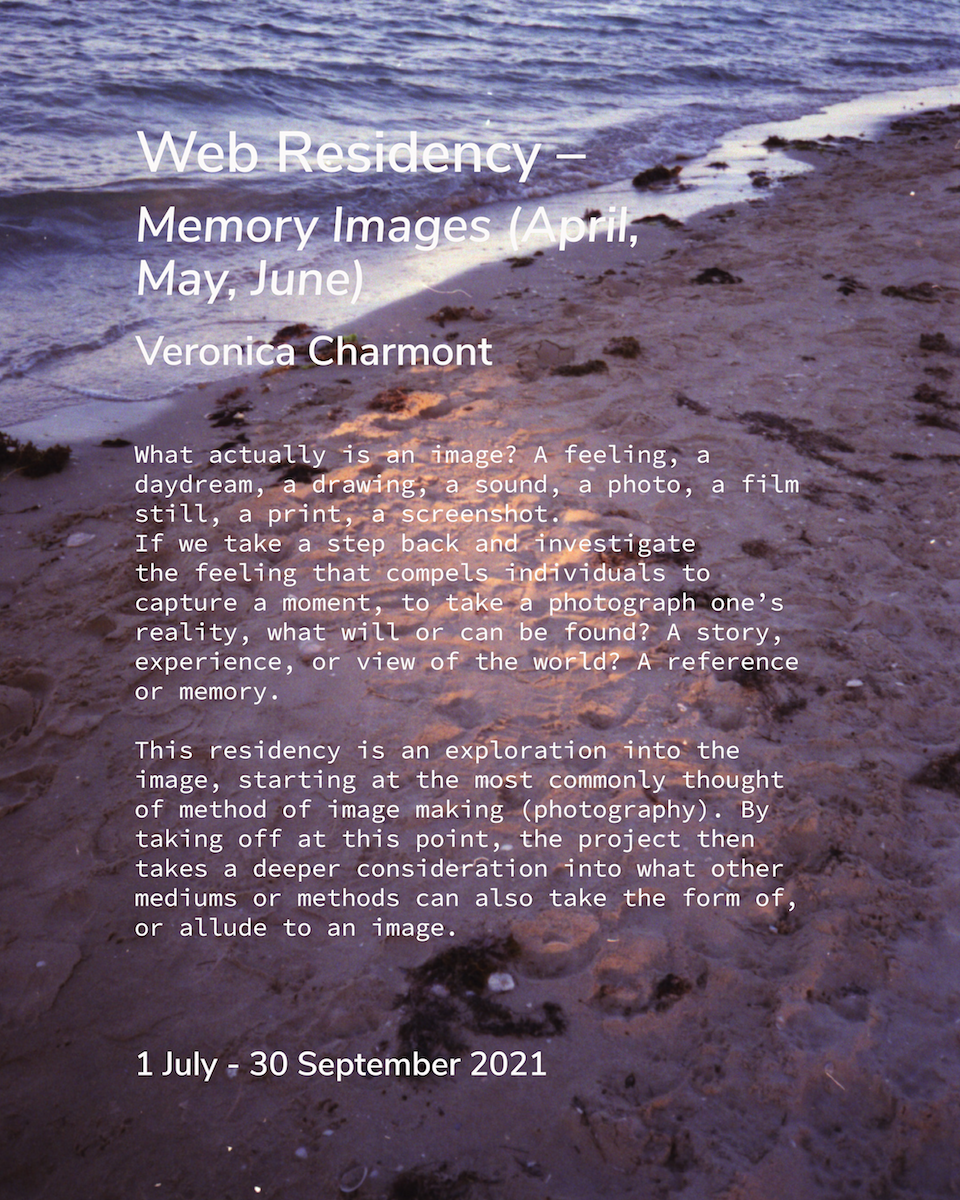 Memory Images
— Veronica Charmont
What actually is an image? A feeling, a daydream, a drawing, a sound, a photo, a film still, a print, a screenshot. If we take a step back and investigate the feeling that compels individuals to capture a moment, to take a photograph one's reality, what will or can be found? A story, experience, or view of the world? A reference or memory.
This residency was an exploration into the image, starting at the most commonly thought of method of image making (photography). By taking off at this point, the project then takes a deeper consideration into what other mediums or methods can also take the form of, or allude to an image. This may be a written account; a memory of the time images were taken, or even a series of short ambient recordings that capture the surrounding context of the place photographed. Furthermore, the images that will be created through this residency can have no reference to photography at all. They could be a drawing of a daydream, or a song.